AMY ALEXANDER | AFAA Certified Aerobics, Personal Training, Tai Chi, Schwinn Spinning
Amy has been teaching since 1991, AFAA certified. She got certified as a personal trainer through AFAA in 1999 as well.
She also has a Schwinn Spinning Certificate. Amy loves to teach step aerobics and body sculpting classes.
BARRY O'NEIL | Certified Physical Education and Health (BS) Springfield College (Exercise Physiology/Kinesiology) Certified Adapted PE, SilverSneakers®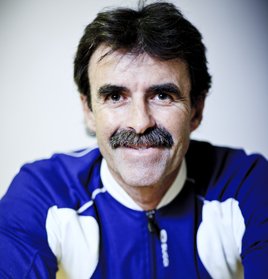 Barry is a certified physical educator with a BS from Springfield College in Health Physical Education, Recreation, with advanced study in Exercise Physiology, and Kinesiology.
In his thirty plus years in Physical Education and Fitness he has worked in Corporate Fitness, Fitness Centers, YMCA's, and Hospitals He has led bike tours, and taught all grades from pre-school to college and has coached sports at all levels, from children in elementary school to college track teams as well as advised adults in various aerobic sports.At Maine Pines he teachers SilverSneakers®, spin classes, conditioning classes to youth and adults, tennis to youth and is a personal trainer.
He resides in Topsham, Maine, works as a Physical Educator and Adapted Physical Educator for MSAD 75 (Harpswell Community School), and (of course) at Maine Pines.
BRENDA MCALEER | ACE Group Fitness Instructor, SilverSneakers®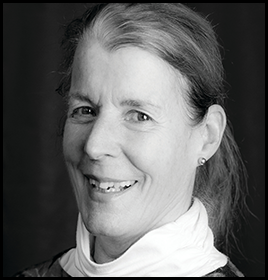 Brenda has been teaching aerobics since 1991. She has been certified by the American Council on Exercise (ACE) since 1993. Brenda teaches classes in step, strength and toning, core, cardio aerobics and senior classes. She has taught in North Carolina, California, and Maine.
CINDY FAHAY | ACE Group Fitness Instructor, Jacki Sorenson Aerobic Dancing and Step Aerobics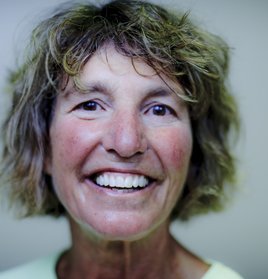 Cindy Fahay obtained her certification with Jacki Sorenson in 1976 as both an Aerobic Dance Instructor and a Step Aerobics Instructor. She has been involved with group exercise and dance for over 40 years. More recently since moving to Bath in 2006, Cindy has been part of the YMCA Instructor Development Certification Program.
Cindy was involved with the launch of the Healthy Self Program at Maine Pines in 2010 which is aimed at keeping fitness, nutrition, work and family in balance. Cindy loves to groove and smile to music. Fitness is pure fun to her.
MAUREEN SULLIVAN | Certified Personal Trainer, Certified Group Fitness-Fitness Int'l, SilverSneakers®, Cardio Circuit, Certified Group Fitness, YMCA Spinning, Racquetball Clinician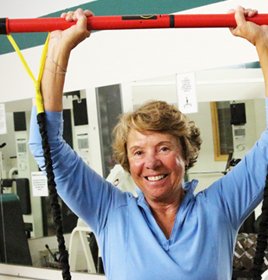 Maureen Sullivan's history at Maine Pines dates back to the 1980's…then Merrymeeting Health & Fitness!
Fitness History:1981-84 –Women's Racquetball coordinator @ BTC . 1985-92 – Aerobic Instructor with SAD 75 Adult Ed and Merrymeeting Health & Fitness. 2006-08 Cycling Instructor at Portland YMCA 2006-present – Personal Trainer and Cycling Instructor at Maine Pines and Personal Trainer at Just Friends Inc.
Maureen's personal interests include a continuing commitment to all aspects of fitness including competitive racquetball, biking, hiking, skiing and just about anything active!
Her greatest love, however, are her two children: Paddy, age 30, a resident Biologist in Anchorage, AK and Katy, age 28, a working grad student residing in South Portland.
ROSINA TENENBAUM | ACSM Exercise Specialist, AFAA Group Fitness ISCA Thomas Enterprise Kickboxing, Reebok Step, RIPPED, POUND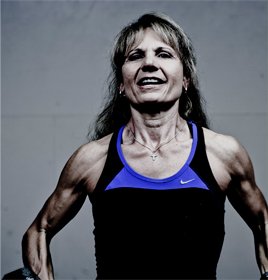 Rosina is certified as a Health Fitness Specialist by the American College of Sports Medicine (ACSM). She is also certified with Aerobics and Fitness Association of America (AFAA), Reebok Step, International Sports Conditioning Association (ISCA), Cardio Kickboxing, and Aquatic Association.
A fitness enthusiast since she and her husband were stationed with the U.S. Marines in 1979, Rosina has always believed in the benefits of a healthy lifestyle.Rosina designs healthy exercise programs to meet her client's goal. In addition, she specializes in high energy, high intensity workouts for people that are looking for a challenge.
BEA BLAKEMORE | Certified Health Fitness Specialist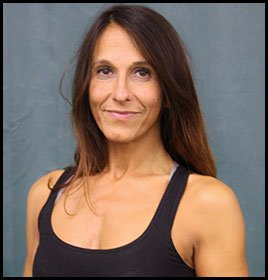 Béa was born and raised in Paris, France.
She studied Ballet, Modern Jazz and was part of a Samba troupe in Paris.
She continued studying dance in Los Angeles, CA, and taught step aerobics and private trained at the Sports Connection in Santa Monica and Spectrum Club in West La.
She is a certified Zumba Fitness and Zumba Toning instructor.
She is also certified in Pulse Pointe Barre.
She loves sharing her passion for dance and a healthy lifestyle.
(Zumba®, Zumba® Toning, Zumba® Gold, Zumba® Gold Toning)
TRACEY GEYER | ACE Certified Group Fitness Instructor, AFAA Certified Step and Personal Trainer, Mad Dogg Athletics® Spinning® Instructor and Schwinn Indoor Group Cycling Instructor, TRX Team Blocks Instructor
Tracy Geyer is a former Les Mills BodyPump Instructor for 12 years.
Tracy has been a fitness professional for 23 years, both as a group fitness instructor and as a personal trainer. She has taught a variety of classes in local venues since 1992, becoming certified in 1993. Her teaching experience has encompassed hi-lo aerobics, Step, circuit training, interval, indoor group cycling, strength, bodysculpting, TRX suspension training, and senior fitness. As a personal trainer, she develops programming based on individual client needs and goals (along with any necessary modification for special circumstances), while continuing to provide motivation to "get 'er done!"
Her personal interests include reading, gardening, snorkeling, and traveling to any place warm, but her primary personal interest resides in her family life having married the love of her life and having raised two kids: a daughter who graduated from Northeastern University and is a practicing doctor of pharmacy and a son who is finishing up his tenure at West Virginia University in strategic communication for sports broadcasting.
KAYLA DEMERS | Certified Personal Trainer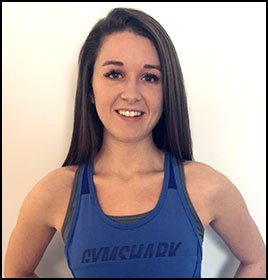 Kayla is a certified personal trainer with American College of Sports Medicine (ACSM), with an associate degree in Physical Health and Fitness Specialist from Central Maine Community College.
She also studied at the University of Southern Maine in Exercise Science with a minor in Psychology. Kayla finds great pleasure in helping others become their best and healthiest selves. She takes personal training to the next level which involves looking at the person as a whole and a firm believer in healthy lifestyle!
Special interest includes special populations such as but not limited to cardiac and pulmonary rehab, weight loss, weight gain, coming back from injury, and strength training. In her free time, she loves to read, swim, and of course exercise!
ANNE MANKIEWICH | ACE Certified Personal Trainer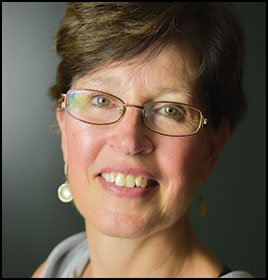 Anne's first career was in the field of Human Resources, but she was always a fitness enthusiast committed to living an active lifestyle. Shortly after she left the corporate world to have her son, she decided to pursue her passion more seriously, and became an ACE Certified Personal Trainer.
She worked in a small fitness studio in New Jersey, then established her own in-home gym where she worked with private clients, and also visited clients in their homes.
She recently moved to Maine and joined Maine Pines, where she enjoys meeting and working with clients of all ages and fitness levels.
APRIL JOY PURINTON | Zumba & Pound!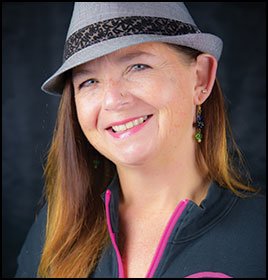 April has been a certified Zumba instructor since 2011, and in 2016 became one of the first instructors to bring Pound Fit to Maine. She has always believed that in order for a fitness regiment to be sustainable, it must be enjoyable. She brings a contagious enthusiasm and fun loving atmosphere to her classes.
Her open and encouraging style is welcoming to beginners, with modifications and fitness variations to accommodate and challenge all ability levels.
Her specialty is "accidental exercise" – when you're having such a good time that you don't realize you're exercising – telling her students, "just keep smiling and moving!"
JENNIFER BLANCHETTE | PiYo Live, P90x Live, Zumba Fitness, L1FT, and Zumba Gold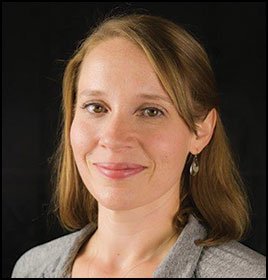 Jennifer was an attendee of group fitness, loving the camaraderie that these classes can bring. Jen has also played tennis for 30 years, playing competitively for much of that time. After a back injury from tennis a few years ago, she found PiYo Live which aided in her rehabilitation from this injury.
She is passionate about finding how movements in group exercise can increase functional strength and fitness. Her hobbies include tennis (of course), sewing, dancing, dog life, and raising two young boys.
JANE PULK | SilverSneakers®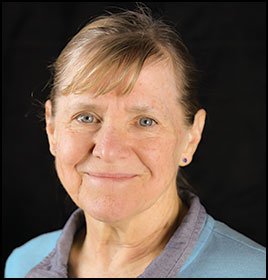 My name is Jane Pulk and one joy in my life is instructing in the quality SilverSneakers® program for keeping us Seniors young!
I love all their venues and am certified to teach: Classic, Circuit, Stability, even Yoga. I can also teach BOOM.
I live in Topsham and have raised two amazing children. My husband and doggie Kibbles always welcome me home from work!
I have taught in the SilverSneakers® program for 10 years.
ROBIN BROOKS | Fitness Trainer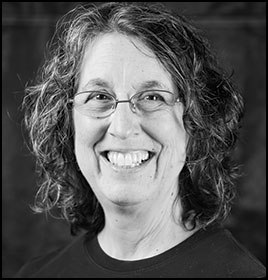 Robing has been an avid mover ever since her early years. Qigong and Tai Chi are movement forms that come from China (Chinese yoga) but are now practiced worldwide for their many life-enhancing benefits.
In Robin's classes you will learn to balance your energy, generate more vitality, and active the "Healer Within." Tai Chi and Qigong classes are for everyone regardless of ability or prior experience.
Robin received her Tai Chi and Qigong teacher training (200 hour graduate) from the Institute for Integral Qigong and Tai Chi (IIQTC) in Santa Barbara, California.