ADULT SOCIAL TENNIS EVENTS
Tennis Events at Maine Pines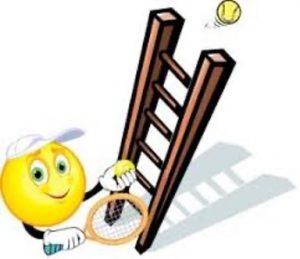 Maine Pines offers many Social Tennis events throughout the year, including:
The Mal Clarke Tournament: Named after Mal Clarke, this tournament includes men's, women's, and junior singles and doubles, and a parent-child division. The tournament includes a social potluck event on Saturday night. 
Holiday Tennis Party: Join us on the court for social doubles play, then head upstairs for an entertaining Yankee Swap and dinner event!
Triples Tournament: Twice a year we host a Triples Tournament! Create a team or let us create one for you!  Enjoy multiple rounds of triples followed by social time upstairs.
Wimbledon Whites and Wooden Racquets: Haven't played with a wooden racquet in awhile? This is your chance!  Wear your whites and either bring or borrow a wooden racket for doubles play, followed by social time together!