Are you new to yoga?  We welcome you!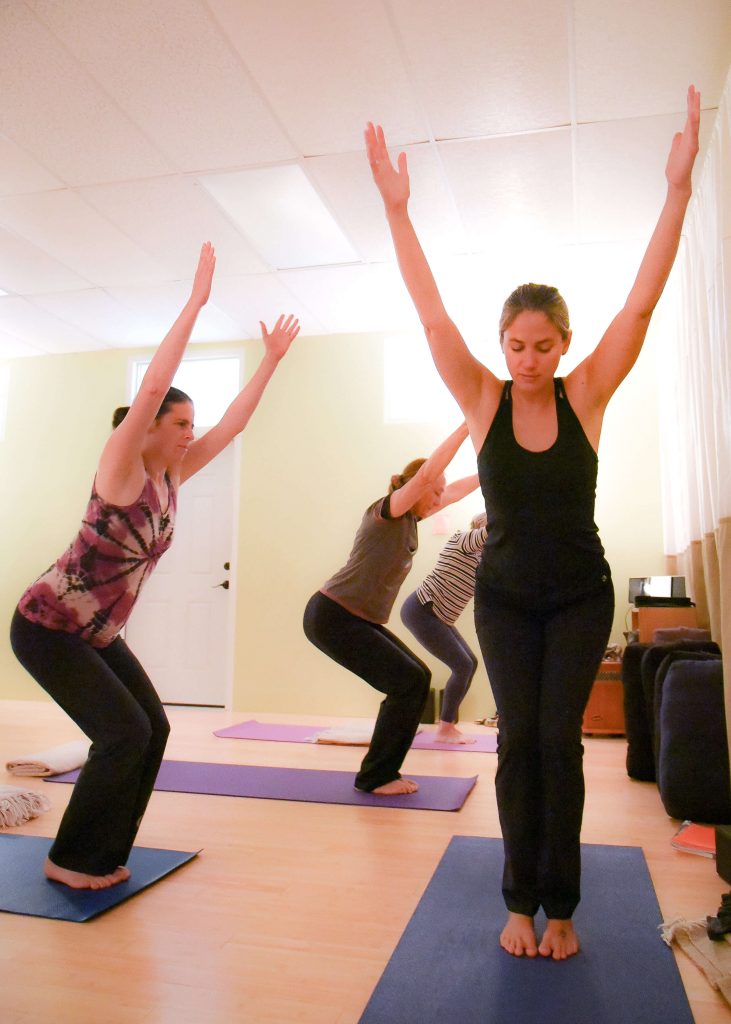 Tips for the new student:
Bring a water bottle.
Wear comfortable clothing that you can freely move in.
Yoga is practiced barefoot, shoes can be left outside the studio door.
Arrive 10 minutes early to get set up and settle in.
Set up with mat, 2 blocks, blanket and strap.  We have mats and props available in the studio.
Turn off or Silence your cell phone before entering studio.
Please don't wear heavy scents or perfumes.
It is best to refrain from eating a heavy meal 2 hours before you practice.