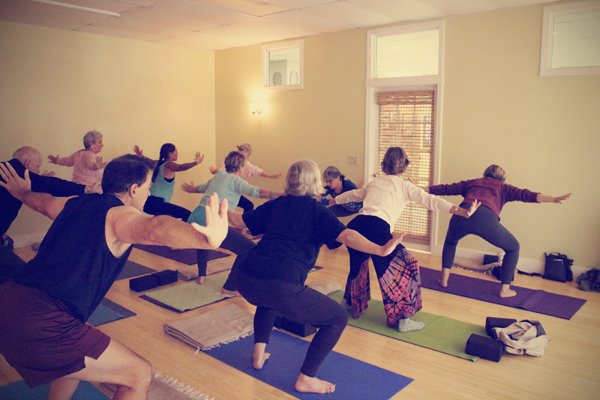 YOGA FOR CANCER w/Leslie (Thursdays 5-5:45)
**A FREE ongoing program designed to limit stress, reduce fatigue, and promote healing for cancer patients— pre, post, or during treatment. What to expect:
• A better sense of well being
• Stimulated immune system
• Help with building bone density
• Increased strength and flexibility.
Sign up at the front desk.
All practitioners are welcome. This class is appropriate for students recovering from spinal injuries with clearance from a doctor. If you're actively in the care of a doctor or physical therapist, please come to class knowing any specific contraindications or movements that you should avoid.
Steps to Meditation Workshop (A workshop with Omkara)
Sunday, December 10th
2:00-4:00 PM
$20 for Maine Pines Members /$30 for Non-members  Sign-up at Front Desk!
 This workshop will discuss and experience practices from various traditions.  It will use the scripture Vigyan Bhairav Tantra, a story-form discussion between Siva and Parvati, in which 112 meditation methods are given.  Some say that almost all meditation practices originated from this scripture.  If meditation has seemed too daunting, or you've felt confused by all the practices out there, this workshop may shed some light on a very simple everyday practice you can do anywhere, anytime!