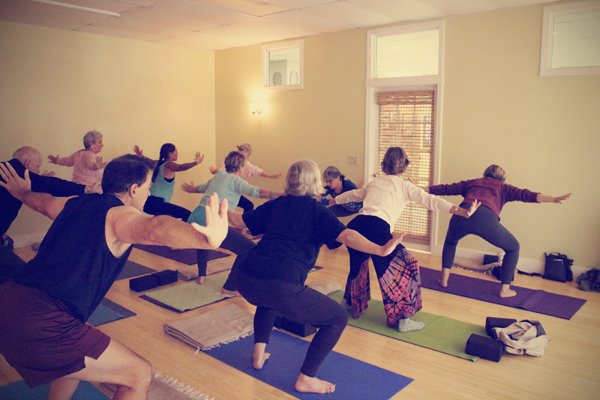 YOGA FOR CANCER w/Leslie (Thursdays 5-5:45)
**A FREE ongoing program designed to limit stress, reduce fatigue, and promote healing for cancer patients— pre, post, or during treatment. What to expect:
• A better sense of well being
• Stimulated immune system
• Help with building bone density
• Increased strength and flexibility.
Sign up at the front desk.
All practitioners are welcome. This class is appropriate for students recovering from spinal injuries with clearance from a doctor. If you're actively in the care of a doctor or physical therapist, please come to class knowing any specific contraindications or movements that you should avoid.
Yoga at the Wall (A workshop with Leslie)
Sunday, October 21
2:00-4:00 PM
$25 for Maine Pines Members /$35 for Non-members  Sign-up at Front Desk!
Working at the wall not only helps us open the body in poses but aids in stability as well.  Join Leslie for a 2 hour Yoga at the Wall class to modify, deepen and explores poses you already know. Enjoy a restorative pose at the end for deep relaxation.  Appropriate for all-levels.