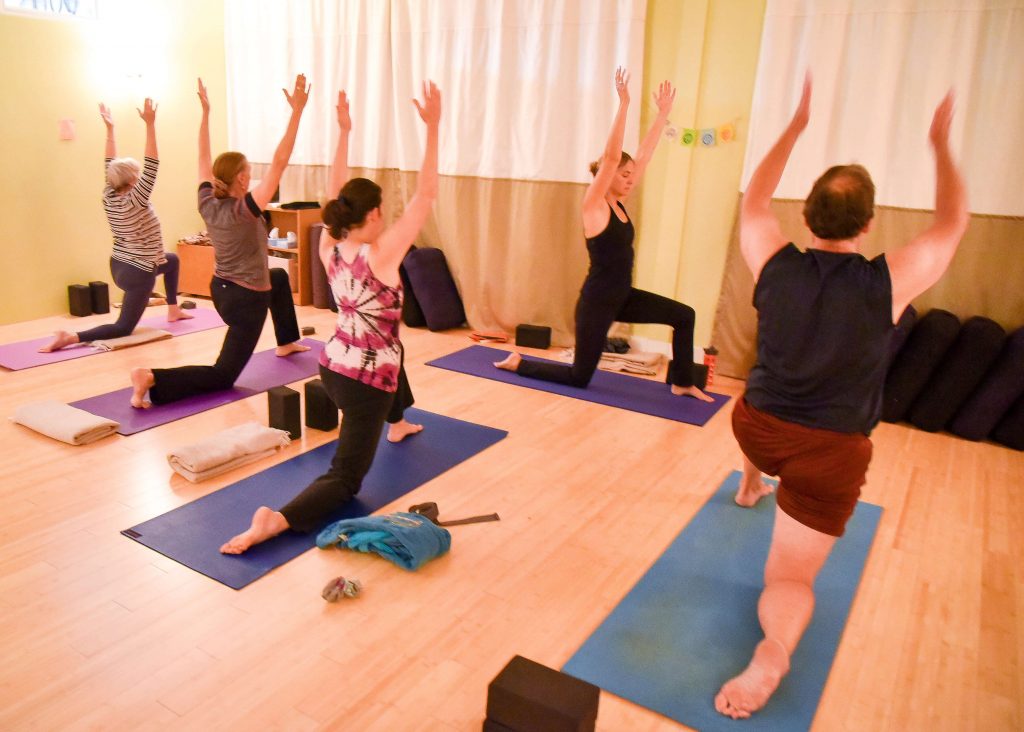 YOGA FOR CANCER w/Leslie (Thursdays 5-5:45)
**A FREE ongoing program designed to limit stress, reduce fatigue, and promote healing for cancer patients— pre, post, or during treatment. What to expect:
• A better sense of well being
• Stimulated immune system
• Help with building bone density
• Increased strength and flexibility.
Sign up at the front desk.
All practitioners are welcome. This class is appropriate for students recovering from spinal injuries with clearance from a doctor. If you're actively in the care of a doctor or physical therapist, please come to class knowing any specific contraindications or movements that you should avoid.
Restorative Yoga (A workshop with Leslie)
Sunday, December 16
2:00-4:00 PM
$25 for Maine Pines Members /$35 for Non-members  Sign-up at Front Desk!
Just in time to combat holiday stress….Join Leslie for a 2 hr restorative practice to invite in deep relaxation. Allow your body and mind to experience deeper levels of letting go while in supported poses using bolsters, blankets and blocks. After a gentle warm-up, poses will be held between 5-15 minutes, giving time and space for layers of tension in mind and body to release. Be prepared to reduce your blood pressure, undo tension and step away from your Holiday To Do List!