Jessie Chalmers is a dedicated and enthusiastic student and teacher of yoga. Her own practice began in 2000 and has supported her during times of stress, transition, and injury. She completed her Kripalu yoga certification in 2007 and since then has continued to study in the styles of Restorative, Vinyasa, and Yin. Jessie teaches with a heartfelt approach, encouraging her students to develop a deeper self-awareness of their physical body as well as an awareness and understanding of the mind/body connection.
Jessie specializes in teaching therapeutic yoga to those working with injuries or limitations and incorporates a healing element into each of her classes. Her classes are also accessible to students of all levels and abilities.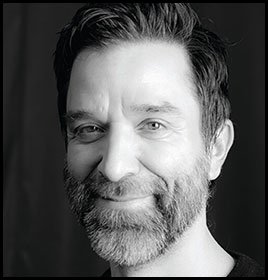 Omkara Kevin Wicks was introduced to meditation at a young age. Interests in martial arts and mysticism lead him to many places, studies, exalted teachers, Yoga, Healing Arts, and Qigong. He has taught classes and workshops in studios, yoga festivals, ashrams, special events, and resorts…including the One and only Ocean Club on Paradise Island in the Bahamas. Well known for the filming site of the James Bond movie Casino Royale.
Trainings, 200hr YTT Sivananda Ashram, 200hr YTT Shivashakti School, Yin YTT Josh Summers. Vedanta, 120hr Vedanta Parampara with Swami Medhananda Puri. 300hr Ayurvedic Astrology American Institute of Vedic Studies. Karma Yogi Sivananda Ashram over a year. Thai Body Work, Stephen Kaufman Pain Neutralization Techniques, Integrated Positional Therapy Lee Alberts, Shirodhara Technician. White Tiger School of Qigong. Brunswick Martial Arts basic training. Personal learning with a Taoist. Vipassana Meditation Center Old student and Dhamma service. Jaya Kula Intro to Tantra. Many various workshops and Satsangs attended.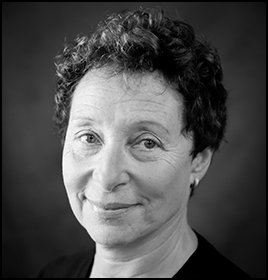 Yoga has been at play in Leslie's life since she discovered it in college. She has travelled to India and strives to incorporate yoga in her life on a daily basis. She was finally able to take her teacher training at YogaWorks in New York City in 2007, and in 2012 received a certification in Restorative Yoga. With 14 studios on both coasts, the YogaWorks training combines the teachings of Iyengar, Desikachar and the lineage of Krishnamacharya. YogaWorks method focuses on intelligent, safe and sensible sequences using props to modify poses to accommodate all body types.
Since becoming certified Leslie has led a wide range of classes; from restaurant chefs and staff to high school students and elementary school teachers. A great gift that yoga bestows is knowing the importance of transitioning from the mat to our daily lives. Afterall, that's truly where the fruits of our practice are manifest.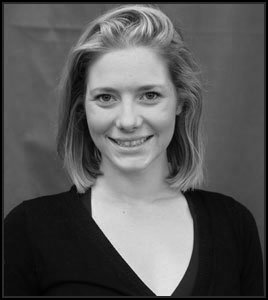 Hailing from NYC, Mae is excited to bring her upbeat, inspired energy to Maine's flourishing yoga community. Growing up in a family of yogis, Mae feels her life has been inspired by the East in many ways. Mae's affinity for yoga first began at 6yrs old at an ashram in Woodstock, NY where she picked up an asana book and began copying complex poses to the bewilderment of onlookers. With a growing interest in holistic health and preventative medicine and a keen eye for movement analysis, she decided to take on yoga as a lifestyle and career. Mae completed her 200hr Vinyasa training in 2011 at Atmananda in Manhattan, followed by her 500hr Hatha training in 2014, which she completed while traveling South India.
Mae's class will lead you on a yogic voyage through controlled breathwork, mindful meditation, innovative sun salutations and creatively sequenced standing poses, arm balances, backbends, and inversions. Mae's presence welcomes both novice and advanced practitioners and invites students to express questions or concerns regarding their continued practice. With immense gratitude for her gurus on and off the mat, she would like to share this practice with her students.
MEG GORCHOFF, LCPC, RYT 200hr

Meghan considers teaching yoga a distinct honor and source of immense joy.   As a therapist specializing in trauma treatment and recovery, Meghan has made the ancient wisdom of yoga a central component of her work with clients, as well as a foundational source of self-care.    For Meghan, it was the study of Vippasana meditation in her early 20's that forever impacted her perception and approach to human suffering as an impermanent and opportunity-laden phenomenon.  In time, after having three children and accomodating the aging process,  the yoga postures have enhanced and deepened her understanding of human resilience and potentiality.  The invitation, in the space Meghan holds, is to greet oneself with compassion, non-judgement, and an observant, open curiousity. 
Meghan completed her 200 hour yoga teacher training with Mindy Miller Muse E-RYT 500, MSW, C-IAYT, of the Yoga Muse School of Yoga.  She is a certified teacher of Yoga Nidra, and has received advanced training in Yin Yoga, Mindfulness Based Cognitive Therapy, and Trauma-Sensitive Yoga.    
I gravitated to yoga in 2001 after an injury prevented me from doing what I did to clear my head of life's cobwebs, running.  Every day I am grateful for finding yoga, or maybe it was that yoga found me.  I completed my first 200 hour training with Julie Gurevich and Heather Sheridan in New Jersey in 2013 and followed up with my yin yoga training with Deb Donally and Crystal Paone in 2014. My desire to learn never stops, so after moving to Maine in the fall of 2015, I pursued my 2nd 200 hour teacher training through the Boston Yoga School codirected by Ame Wren and Terry Cockburn. I have been fortunate to learn from great yoga teachers and continue to be inspired by my teachers and fellow yogis. I am honored and grateful to be a part of the community and teaching team at Pine Tree Studio. Being present and mindful in our practice on the mat extends out into the world. Namaste.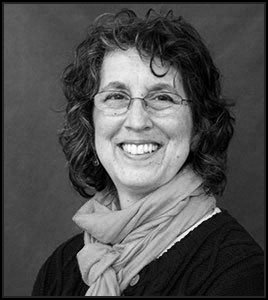 Robin has been an avid mover ever since her early years.  She has been studying qigong (chi gong) and tai chi and recently became certified as a Practice Leader with Dr. Roger Jahnke and the IIQTC—the Institute for Integral Qigong and Tai chi in Santa Barbara, California. Qigong and Tai chi are movement forms that come from China but are now practiced worldwide for their many life-enhancing benefits.  In Robin's classes you will learn to balance your energy, generate more vitality, and activate the "healer within." We work with four baskets of practice—gentle movement, breath practice, self‐applied massage, and meditation.  Qigong classes are for everyone regardless of ability or prior experience. Robin lives in Topsham and is known in the area for her vibrant collage landscapes and for her work as an art teacher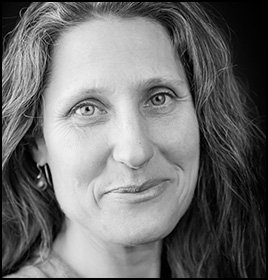 Gitta received her training at the Josh Summers School of Yin Yoga, and it is in this style of still, deep connective tissue-strengthening yoga that she specializes. Although she's been dabbling in various styles of yoga since her early twenties, it was trouble many years later with her SI joint and low back pain that led her to a daily yoga routine and a discovery of the lasting benefits of a regular, sustained practice. The lengthening, strengthening, and meditative qualities of yoga proved to be a much needed balance to her more athletic activities, and had an "aha!" effect on her concept of fitness and overall wellness. Consistent time on the mat helped her connect more powerfully with her body, breath and spirit, and simply made her feel good. Gitta is eager to share with others the multi-layered rewards and transformative powers of mindfully practiced yoga.
Jessy Barker is Maine native currently living in Brunswick. Jessy recieved her 200hr Yoga Teacher training through Panacea School of Massage and Wellness. She is currently training to achieve her 300hr through ShivaShakti in Rockland. Jessy has experience teaching many different styles of Yoga from Yin, to Vinyasa Flow, even Children's Yoga. Jessy is excited to serve the Maine Pines Yoga community.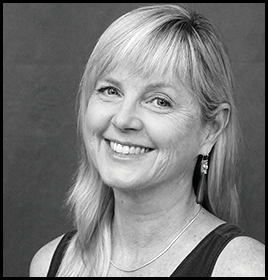 Katherine has been practicing yoga for over 20 years. Yoga was a natural path, having been a competitive figure skater and instructor and commencing eastern philosophy studies at the age of 10.  She completed her 200 hour Yoga Alliance certification with Leslee Clark of Well Heart Yoga in Falmouth, Maine and is currently undertaking her advanced studies in Embodied Flow™ and Embodied Yin™ with Satu Tuomela and Classical Tantric Yoga studies with Christopher Hareesh Wallis. Katherine holds a Masters Degree in Counseling Psychology and works as a Registered Nurse at Riverview Psychiatric Center. Katherine is an avid fitness enthusiast and alternates between running, cycling, paddling and cross-country skiing, while yoga is a daily practice. Katherine has two grown sons who continue to be the lights of her life. She lives on three acres of beautiful Maine nature just west of Brunswick. For Katherine, yoga is a fascinating and never-ending journey, bringing the mind into full and intimate relationship with the body and soul, discovering our true essence nature and improving overall mental and physical wellness – an experience accessible to every body. She looks forward to seeing you on the mat!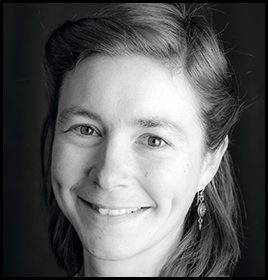 Celia grew up in Bath and has lived in Connecticut, Peru, Oregon, Alaska, and most recently on Chebeague Island in Casco Bay. Chebeague was the only place with no yoga classes, so Celia began teaching. She is humbled by the opportunity to share ancient yogic practices, and is filled with the greatest joy in doing so. She is especially passionate about the benefits that yoga practice can have for folks of all ages, regardless of physical limitations.
As a teacher, Celia encourages self-awareness without judgement; levity in the face of challenge; and sweetness of practice through proper alignment, modifications, and full body and mind engagement.
She is on a learning path, and looks forward to shaping her classes to best meet the needs of all who show up. Celia received a 200hr YTT certification in 2015 in Portland, Oregon and Thai yoga bodywork 1 certification from ShivaShakti in 2017.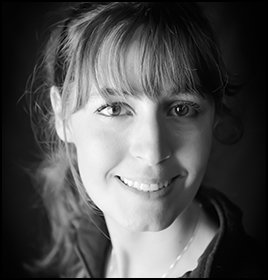 For Mia, yoga became a strong foundation to lean on through college and graduate school stress and has evolved into much more- a way of living and journey into peace. A classical ballet dancer for many years, she has translated self-expression and discipline into her own daily practice.
In 2016 Mia finished her 200hr training with the Boston Yoga School directed by Ame Wren. Her training is strong in precise alignment from the Iyengar method, Ashtanga lineage and Hatha rolled together into a vinyasa flow. Also a doula and trained prenatal yoga teacher, Mia loves to work with mamas to be. Out of the yoga studio Mia studies healing arts, specifically reiki, massage and believes yoga and meditation are strong medicine that are deeply transformative. Mia hopes to ignite in her students, a practice that cultivates internal awareness and a deeper relationship to all parts of self.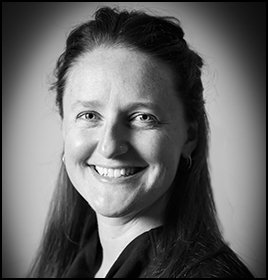 Founder of Forever Wild Yoga, Certified Yoga Instructor and Master Reiki Practitioner, loves the outdoors and grounds her yoga practice in elements of nature and aromatherapy. Leah is a Registered Maine Guide, Naturalist, and Educator who has been guiding professionally since 2003 throughout the US and abroad. She is medically trained as a certified Wilderness First Responder with over ten years of experience managing and running backcountry expeditions. She has led extended wilderness trips, taught natural history and led technical outdoor leadership trainings.
Her passion is being in nature while practicing yoga and identifying birds. She brings a sense of lighthearted playfulness to retreats and enjoys moments of still concentration as well as the ability to laugh at oneself.