Fitness Schedule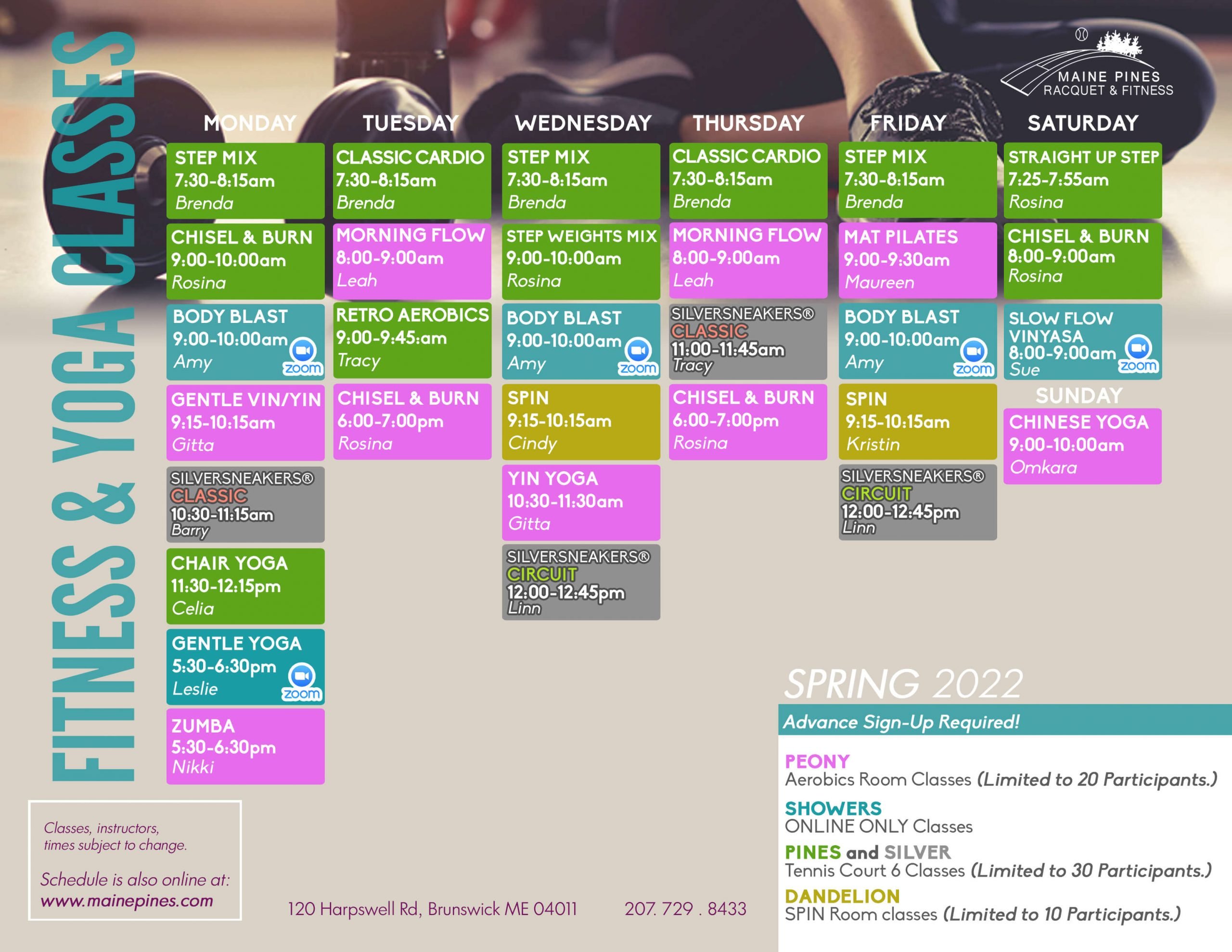 Book a Free Coaching Session Now!

How does the Wellness Coaching program work? Coaching will focus on achieving personal wellness goals, including fitness, nutrition, and stress reduction. The first 30-minute session is FREE. Additional sessions can be scheduled for 30 minutes ($30) or 60 minutes ($50). Some insurances may cover program cost.

Testimonial from a current client:

"It was so helpful to have Maureen help me figure out what to focus on to improve my health. She is very encouraging and reminds me that small changes over time are a big step. Now I feel more confident that I will continue to make gains I had been unable to make on my own.  I would encourage others to use her support with this program" – Judy Muller

For additional information on this program or to schedule your first session, please email [email protected] or call Maine Pines at (207) 729-8433.