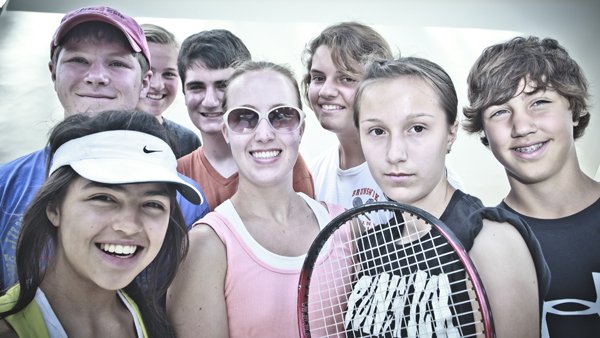 Situated on the beautiful Bowdoin College campus, the camp features:
8 pristine hard courts
An Olympic size swimming pool and high diving board
College players and teaching pros as the teachers/coaches
Davis Cup Competition
Constant individual instruction whilepoint play is occuring.
Former Maine Pines Tennis Campers have gone on to play for Yale, Brown, Harvard, Providence, Bates, Bowdoin, Colby, Bentley, Brandeis, Gettysburg, Hamilton, Endicott, Susquehanna, and Sweetbriar.
Whether played at the college or the club level, tennis is a great lifelong sport.
JUNIOR CAMP DAILY PROGRAM
(Limited Space)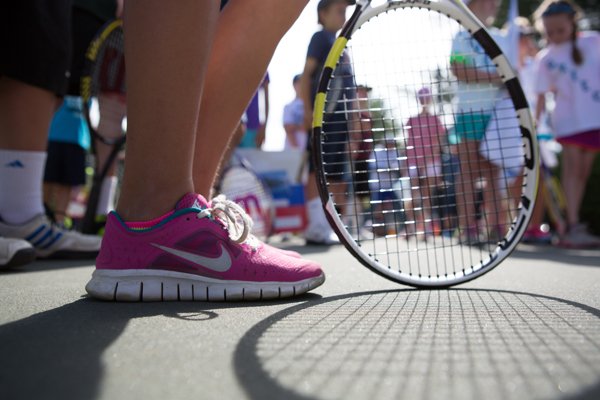 8:45- 12:15  Strokes & Tactics Game based play that combines stroke execution and tactics. The camp prides itself in making learning tennis fun and easy.
12:15-1:30  Pool and lunch
1:30-3:30  Davis Cup Play Each child is placed on a team for the week
-Each team competes both on and off the court
-Strokes, strategy, managing a match, working with a partner, being part of a team are all learned during Davis Cup Play.
10andundertennis is the magical new way to teach younger children how to play and have fun at the same time. The MPTC staff is excited about entering it's third summer implementing the 10andunder program, using age specific nets, court size and racquets.
10andundertennis helps the new player learn more quickly and the more experienced player to become a true architect of his or her game. We can't wait to work with your child this summer!
10:00 am -4:00 on Saturday

9:00-2:30 Sunday

Schedule may change due to weather.

(Special Sugarloaf rates available for over-night

guests. Call 1-800-THE-LOAF for information.)
Lisa Gilbride, Camp Director/Owner
Racquets Director, CLC/YMCA,
Head Women's Coach:
-Providence College,
-Springfield College.
Head Girl's Coach-
Brunswick High School.
Coach of the Year
(1990 & 1997)
Teaching Professional
(New England) for 35 years
USPTA Certified
USPTA Northern Pro of the Year (2003)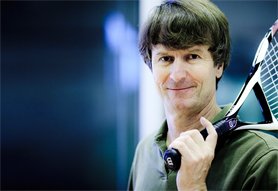 Rob Manter, Camp Manager/Owner
Owner & Manager:
Maine Pines Racquet & Fitness
New England Club Manager
of the Year USPTA
(2002,2007)
Teaching Pro:
Hampshire Hills, Milford, NH.
Head Girl's and Boys Coach:
Brunswick High School
Coach of the Year (1996).
USPTA Certified
Northern Pro of the Year: USPTA (1997)
Director of Tennis: Winchester (VA) Country Club
Staff
USPTA certified professionals and New England college players join this highly qualified and experienced leadership to comprise the best camp teaching staff in Main
For more information or to register:

Check out our Website:
Maine Pines Tennis Camps
Please Call: 207 . 729 . 8433
E-mail: [email protected]